Japan was invaded by a powerful empire named

Britannia

. Using robots called Knightmare Frames, the Holy Empire easily subjugated the country in less than a month. Japan was renamed Area 11 and the people elevens. The Japanese were forced to live in ghettos but resistance movement is few but still fighting.
But the biggest threat against the Britannia comes from within. A young Britannian prince named

Lelouch

vowed to destroy the empire after an attack killed his mother and left her sister wounded without receiving help from his father, the Emperor.
Arriving to a scene of an accident, Lelouch got entangled with "terrorists". Lelouch was caught by an old friend Suzaku when the rest of the manhunt squad arrived. Suzaku's refusal to "rub out" Lelouch got the Japanese shot. The Task Force (might be related to PNP) took him as such and was about to kill him when he got Geass - a mind control-like power using eye to eye contact. He ordered them to kill themselves. Upon receiving the power, Lelouch started his plan to destroy Britannia.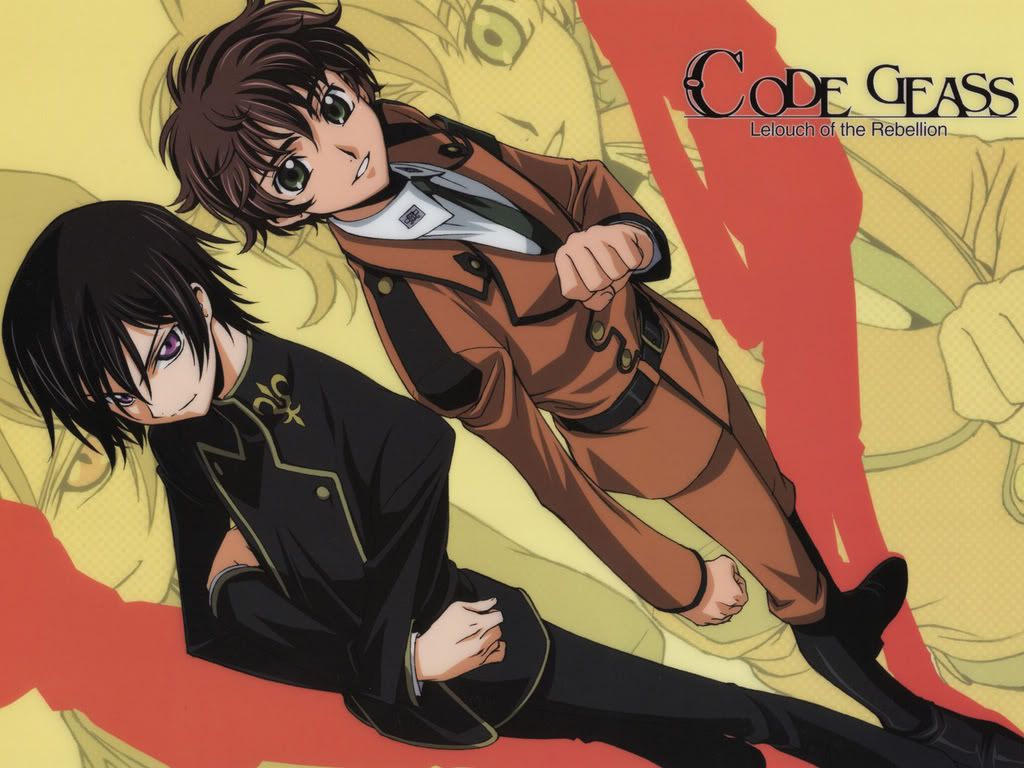 Lelouch and Suzaku
I think the best episode in Code Geass: Lelouch of the Rebellion so far was when Lelouch rescued Suzaku Kururugi from execution. Though I cannot believe the self-righteousness emanating from Kururugi. The writers never failed to include the press and their sound bite crazy audience in this episode...I was very impressed.


The anti-war dialogue reminds me so much of Gundam. I will give a review once I finish this series.