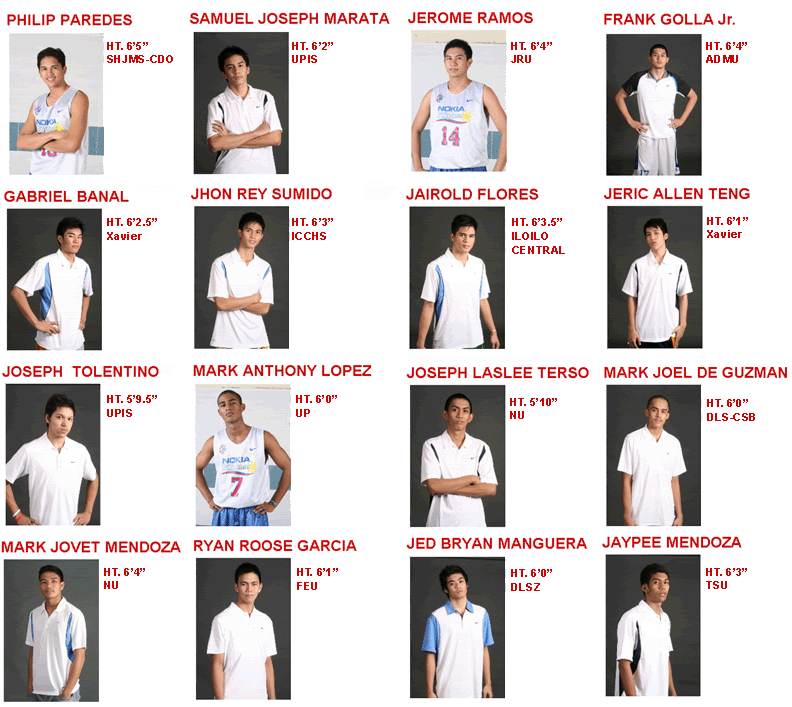 the "abandonados"
courtesy of rhk111@Pinoyexchange.com

Respected Philippine Star sports journalist and commentator, Joaquin "Quinito" Henson slammed Franz Pumaren's action of leaving the national youth team in Iran today calling it "an act of treason".
As for Franz' desertion, there is absolutely no excuse for abandoning the national team. The fact that the Philippines had already been eliminated from title contention only made it even more important for Franz to stay in Tehran – to be with his boys in their hour of defeat.
When Franz accepted the job to coach in Tehran, he knew there would be a conflict with La Salle's schedule. He didn't agree to take on the responsibility for flag and country blindly. It was an unconditional commitment through thick and thin. There was no escape clause to allow Franz an excuse slip in case things turned sour.
Like Franz, I am a La Salle graduate. I was taught by the Christian Brothers to be a man of my word, to honor my obligations, to live the Word of God, to stand by my principles and to love my country.
What Franz did was against the principles that we learned at La Salle. It was an act of treason because whether you like it or not, Franz was guilty of desertion. To compromise his commitment to the country for a school game is not only unpatriotic but also unconscionable. It smacked of a poor sense of priorities. I am surprised that the Christian Brothers allowed him to come back and appalled that no one in the school raised this moral issue against Franz.
Schools that refuse their students to play for the country should also be denounced like UST. Contrary to what Quinito wrote in his piece, UST doesn't release its players to the national team anymore or at the moment.

Clarifications:



On why the RP Youth Team didn't select Bringas, Pascua and Salva.



As it is reported, the schools won't release these players. Please read carefully the news item before blabbering.



On why SBP didn't change UAAP and NCAA schedule



SBP has no direct control of the UAAP and NCAA. These leagues are independent.



On why SBP gave the job to Franz Pumaren



SBP offered the job to Pumaren in which the guy has the right not to accept. According to posters at Gameface.ph, Pumaren signed in so he could recruit the players for his school.



On why is Noli Eala too harsh on Franz when the SBP boss Manny Pangilinan doesn't even say a word



Simple, Manny Pangilinan supports Ateneo De Manila University (La Salle's alleged rival). For sake of propriety and to prevent misunderstanding, the guy just kept silent. The supporters of both school are fond of concocting conspiracy theories on what their rival is doing to derail their championship goal so staying quiet is a best option.

Get it?